Born and raised in the "cornfields" of Indiana, I have always had a creative mind.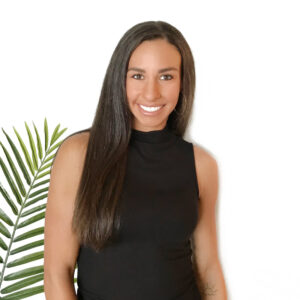 I quickly found my passion for graphic design at Indiana State University, where I received a bachelors of Science in Graphic Design. In 2008, I was fortunate enough to be part owners of a women's boutique in the Windy City, Chicago, called KIZ. At Kiz, I was responsible for creatively marketing our clothes and managing our website amongst many other things. From Kiz I moved on to become a graphic designer at Plato's Closet and Once Upon A Child. This position allowed me to broaden my craft as I was accountable for all marketing materials including flyers, promotional materials, signage, etc. for 5 locations throughout the greater Chicago area. My next adventure was a graphic design position at Berkshire Hathaway which had me responsible for designing all listing presentations and property listing brochures, managing all social media platforms and content, and coordinating all design ads & email blasts for The Lowe Group.
In 2016 I ditched the snow and moved to the humid city of Miami landing a graphic design job with the #1 real estate group worldwide, The Jills. I was lucky enough to be carrying on my qualifications from The Lowe Group and learned so much at The Jills. While at The Jills I started freelancing on the side for extra cash to fit the expensive Miami lifestyle. I started getting busy and little by little I started accumulating clients, so I thought to myself – hey why don't I make a business out of this? I then followed my dreams and did it! I said bye to The Jills and as you can see, my love for graphic design is displayed through my portfolio. I truly have a passion for this and put my heart and soul into each and every one of my clients graphic design needs. I plan to continue my career in the graphic design field till death do us part.
Do you have a graphic design project you're eager to get started with? Contact us today to get started!